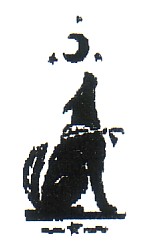 <![if !vml]><![endif]>

<![if !vml]><![endif]>

<![if !vml]><![endif]>

Having previously recorded the album "On My Own" in Nashville, TN in the very early '90's, David had decided that his next recordings would be done in Canada with producer David Moyles at his Kleinberg, Ontario studio.

Songs were selected from a catalogue of original works and these subsequent recordings produced an edgier sound using the best in analog and digital technology.

The bed tracks were recorded at Puck's Farm Studio outside Schomberg, Ontario and the session musicians were some of David's personal friends, whom he had worked with through the years.

The musicians included:

Don Reed - fiddle
Terry Clements - acoustic
Lou Moore - acoustic
David Hutchins - acoustic
Sean O'Grady - drums
Denis Keldie - piano, B3
Gabor Szepesi - B3
Steve Patico - electric guitar
David Moyles - electric guitar, midi parts
Neil Numminen - bass
Dennis Pendrith - bass
Al Brisco - pedal steel
Al Gaine - pedal steel
Rolley Platt - harmonica
Margie Cates background vocals in Nashville, TN

David Moyles, himself a fine musician also added his talent to the mix.
Checking arrangements at the piano

Denis Keldie and David

Gordon Lightfoot's right-hand man

Terry Clements

Drummer Sean O'Grady

Checking on the Charts

Don Reed

Bassist Neil Numminen and

Terry Clements

Producer David Moyles

Running down arrangements

What is that?

David Moyles and Don Reed

Kleinberg Studio

Bassist Dennis Pendrith

Terry, David, Denis, Sean, David and

Neil, at Puck's Farm Studio

On ivory's, Denis Keldie

David recording ghost vocals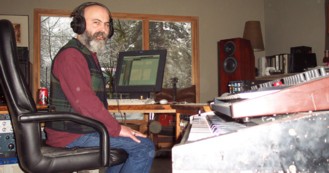 Producer/musician David Moyles
"Detroit Wheels" from the album BASIC BLACK
All lyrics and music written by David Hutchins © 1990 - 2009 David Hutchins
back to top of page All photographs © 2007, 2008, 2009 David Hutchins